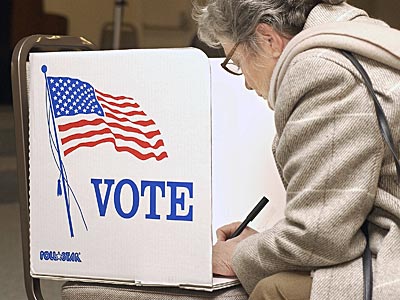 While my blog covers issues on a national level, I tend to focus on the issues of the 1st district of St. Louis. A lot of attention is paid to the 2nd and 3rd districts and the various groups within those districts. With the November elections only 8 months away, we need to organize as best we can.
To help alleviate that and because I have a lot of readers in the fist district, I want to offer my blog as a place where we can create a comprehensive list of the Republican, Conservative and Libertarian groups that meet within the 1st district. It is my hope that this list can be used to help like minded individuals network and communicate with one another. To that end, I am asking all and each of you to please leave a comment or send me an email with any groups that meet these qualifications. If you can, please send me as much information on these groups. My plan is to create a links section with all of these groups.
Please help me, create this list so we can create larger and more organized networks.
Thank you all,
Middle Class Joe
UPDATE - As of this evening, I have already received 3 groups which I have added to the bottom of the blog. Please keep the information coming! Shoot me an email or leave a comment to this post.